Electric Locking Bolt Mechanism Re-engineered for Greater Value.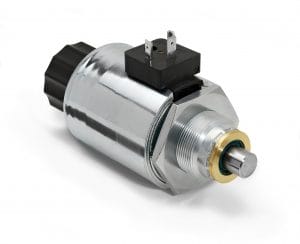 We have re-engineered our popular G SC X series of shotbolts. This new-generation mechanism now features modular coils that are field-proven across a wide range of our solenoid products, and that also permit the use of efficient assembly techniques.
The coil adopted for the new generation G SC X series is common to many of our products. In particular, it is used extensively in high volume manufacturing of solenoids for the hydraulic sector. The innovative cartridge design simply slides in to the component's stainless-steel body, allowing faster manufacturing. In turn, that reduces lead times.
As a result of this mass-manufacturing optimisation, we have been able to reduce the price of the G SC X model range. The shotbolts are rated to IP40 as standard, with IP65 variants that include wiper seals on the actuator as an option. All models feature maintenance-free bearings.