Meet us at the Hannover Fair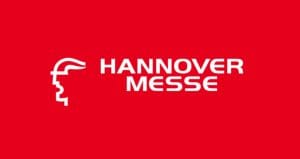 Come and talk Hydrogen with us.
Our Hi-Tech products specialist, Neil Lawrence, will be based at the Magnet Schultz H2 stand on Thursday 20th and Friday 21st April at the Hannover Fair. Neil is keen to share his expertise to support our customers and engineering businesses across the UK and Ireland, many of whom visit this premium global event. You will find Neil on the Magnet Schultz Hydrogen & Fuel Cells Stand F21 in Hall 13 on Thursday 20th and Friday 21st April 2023.
We're certain that our dedicated stand for all things hydrogen will be of special interest to our customers in the automotive and energy sectors. We manufacture an outstanding range of solenoid-actuated shut-off and proportional control valve solutions for hydrogen and pressurised gas control, all of which will be at the Hannover Fair for you to handle and discuss.
Magnet Schultz always exhibits at the Hannover Fair – it's an unmissable event in the global engineering calendar with over 6,000 exhibitors. This year, we have two exhibition stands. The other is Stand G25 in Hall 6.
Feel free to email Neil if you'd like to meet up: NLawrence@magnetschultz.co.uk